Our big goofy Ramsey (aka Perro Grande) is eight years old today. He has had a very good year, full of love, treats, and car rides. Let me share some of the highlights of his glamorous year with all of his buddies on the forum.
Here is Ramsey at the Oconomowoc Lakewalk last month.
He loves going to the Meet & Greet to see all his hound friends. Sometimes there is custard afterwards! Here he is with Fast Zach (who is the Goerge Clooney to Ramsey's Brad Pitt) looking on.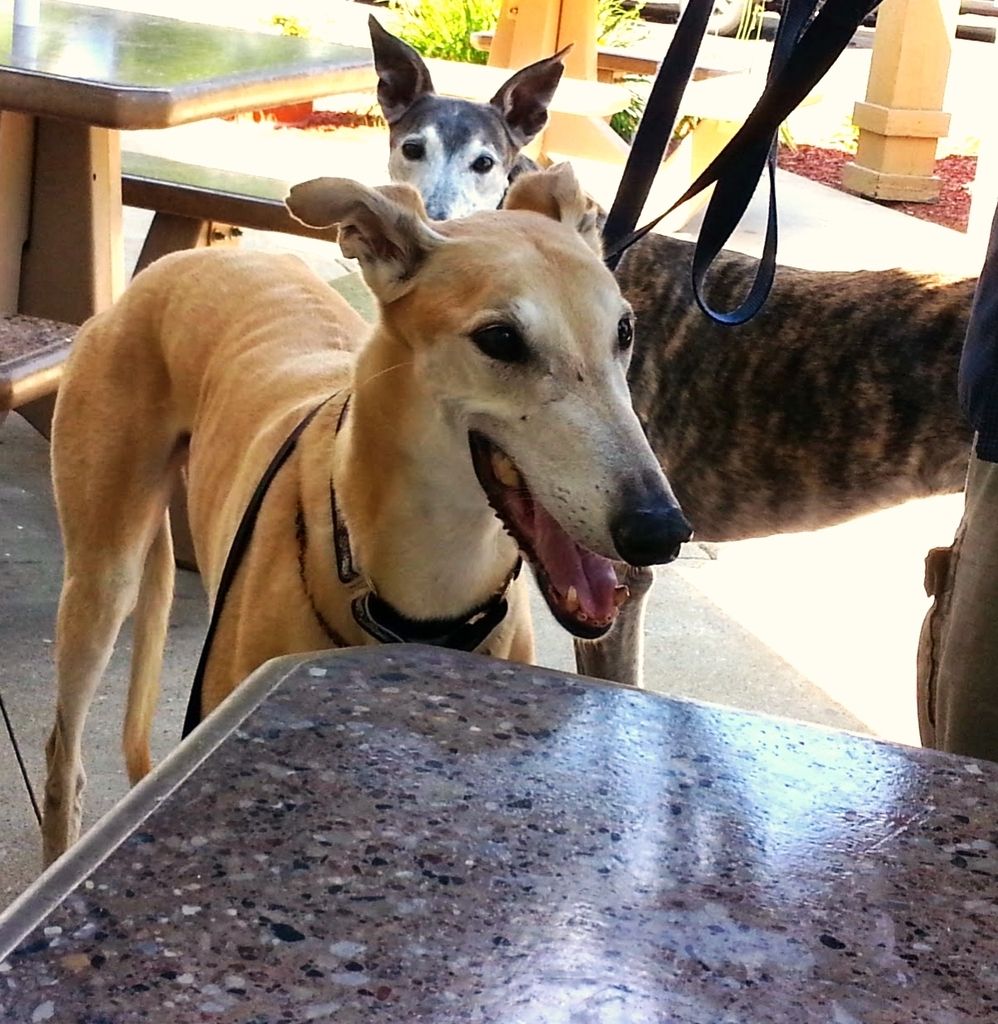 Ramsey always enjoys a walk around the lake with his family.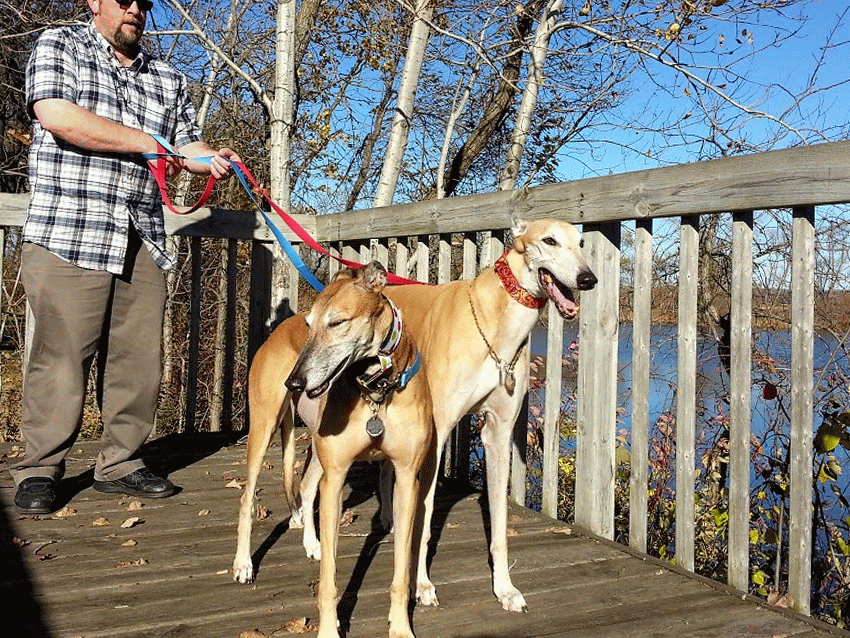 Even if his mean sister Gypsy is less than thrilled with his exuberance.
Um, you may have noticed a slight issue with the dangle tongue. Or as I like to call it, "the warm strip of pink beef jerky". He is a little sensitive about it. If you see him around town, please don't mention that I posted these pics online. Oh, and you can touch that tongue if you really want to. He doesn't seem to notice.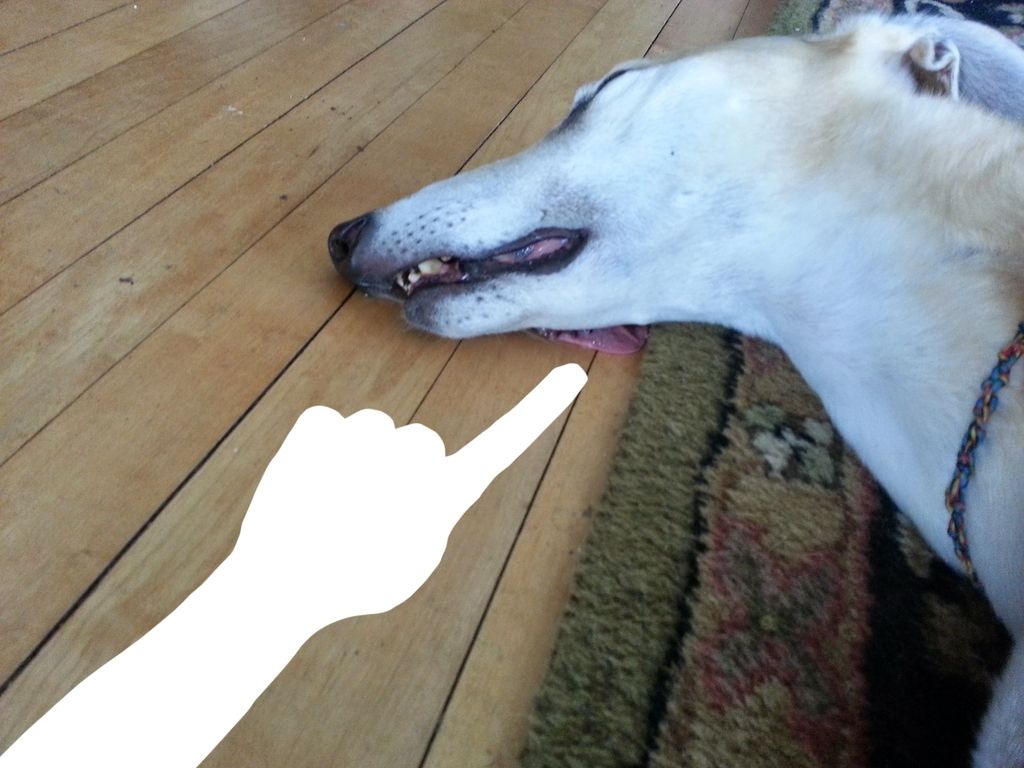 Ramsey has a gentle soul. He is unfailingly kind to our fosters.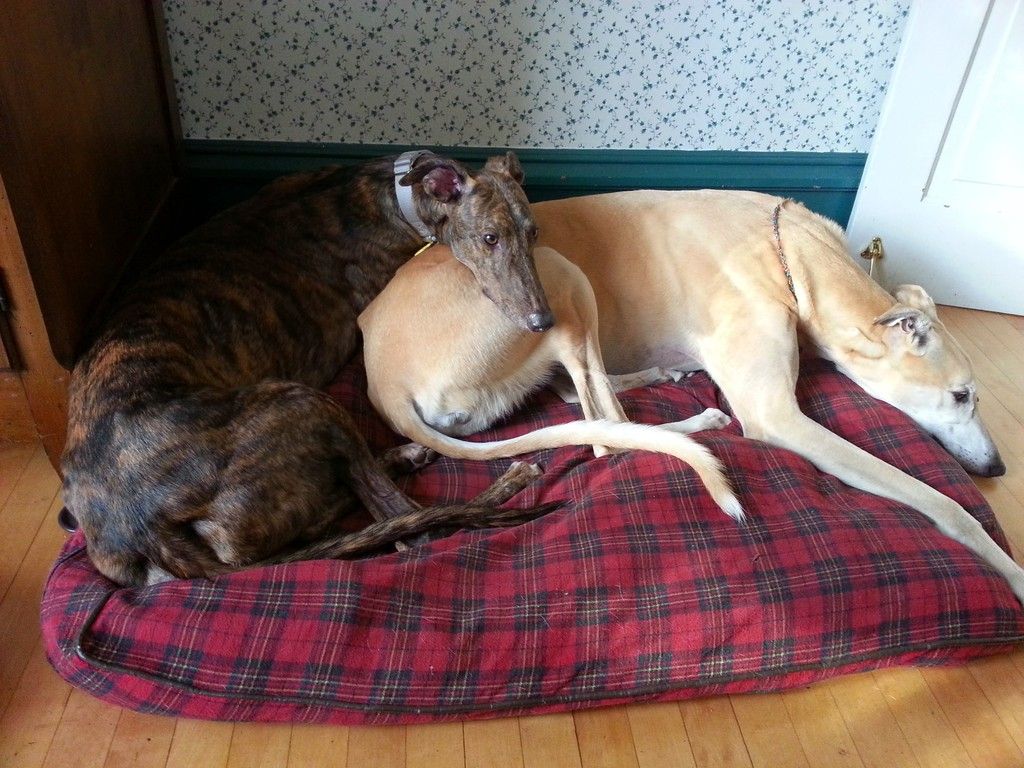 He is the best hound ever, and we love him so much!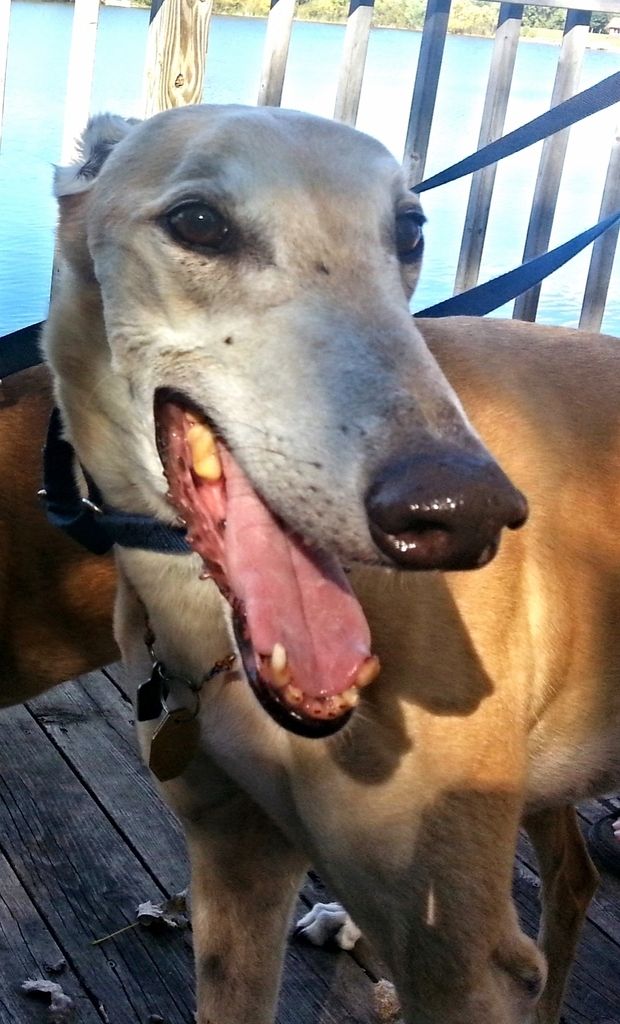 Happy Birthday, Ramsey-Roo! Celebrate the day with a nap on the couch. Spread out. Feel free to take the middle cushion just this once. And take Gypsy's favorite green pillow, too. I'll have a talk with her about sharing.